"I had bigger boobs than most of the girls in high school," Eddie said. "I'd go to the locker room, and people would point and stare. They'd make comments. I would get so angry, I didn't even know how to express myself." He explained that he stopped going outside with his friends, retreated into his room, and played video games to shut out the world.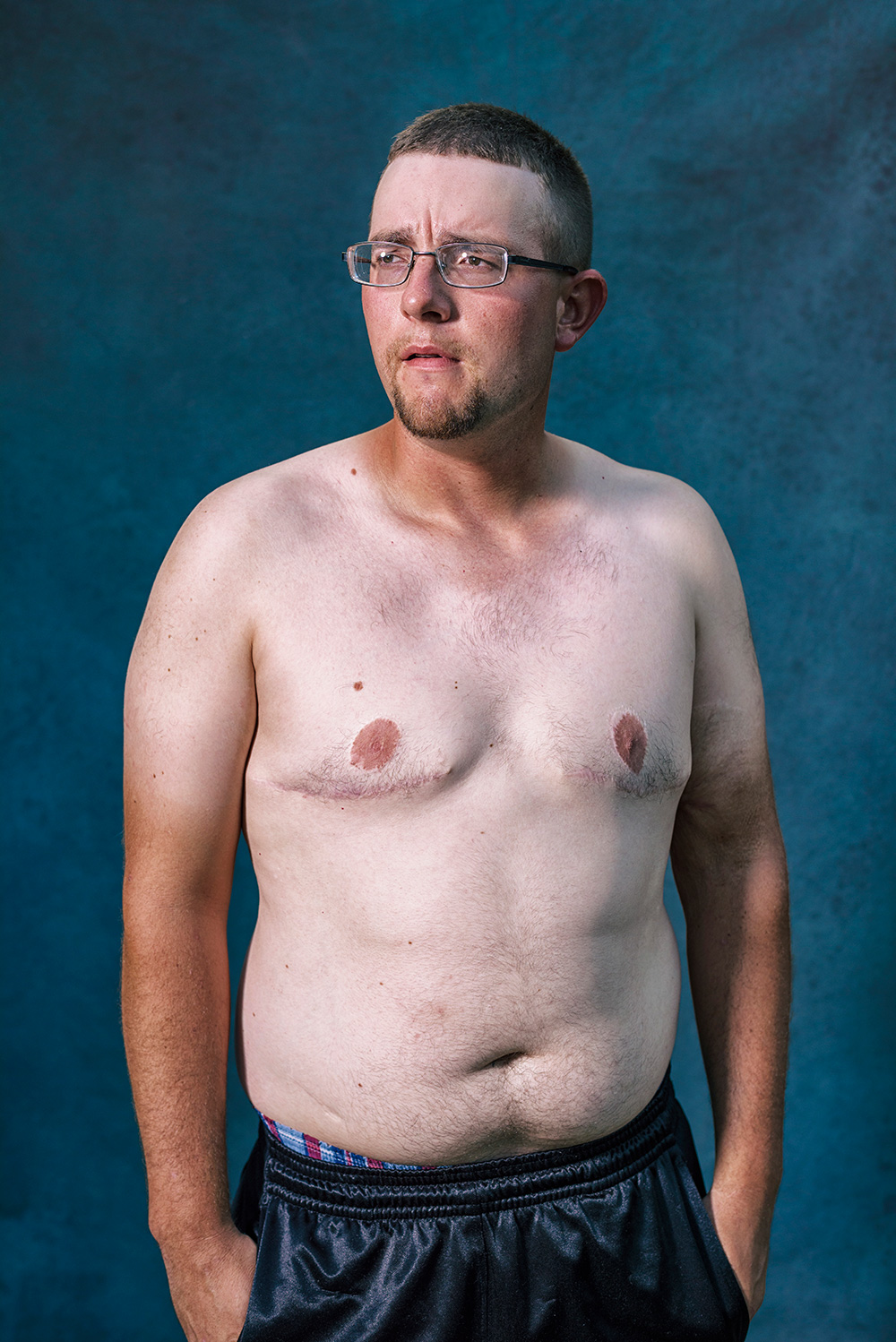 When Eddie started taking Risperdal, he gained a lot of weight in just a few months. Later, when he started developing breasts, people passed it off as excess fat, but Eddie said, "weight would not do this to a kid. My brother was heavy too, but his weren't nearly as big as mine." Soon, however, doctors diagnosed Eddie with gynecomastia, and in 2006, when Johnson & Johnson was forced to put the side effect on the drug's labeling, it became clear to Eddie's doctors that Risperdal was to blame for his condition.
Eddie immediately stopped taking Risperdal, and thanks to Oklahoma's SoonerCare, he was eligible to have a mastectomy paid for by the state -- which he described as a very painful ordeal. "For a week," he said, "I had two drain tubes coming off my side. It took me six years to get feeling back in my chest."
Before the surgery, Eddie said he walked with a slump. After the surgery, he said he could walk with a firm chest. "Girls blew me off before the surgery. I didn't have my first girlfriend until after the operation." After the operation, he started going outside again, skateboarding and riding bikes. "I dropped 30 pounds in two months."
When asked what he'd would like from Johnson & Johnson, Eddie said, "I'd like Johnson & Johnson to have a conference with a bunch of guys like me. I want to tell them to put themselves in my shoes at that age."
Now, Eddie is married and shares a home with his wife. She never knew about his gynecomastia until she met him at the hospital after he suffered a work-related injury. "They asked me if I had a prior surgery," Eddie said, "and I said 'breast reduction,' and my wife just about died laughing."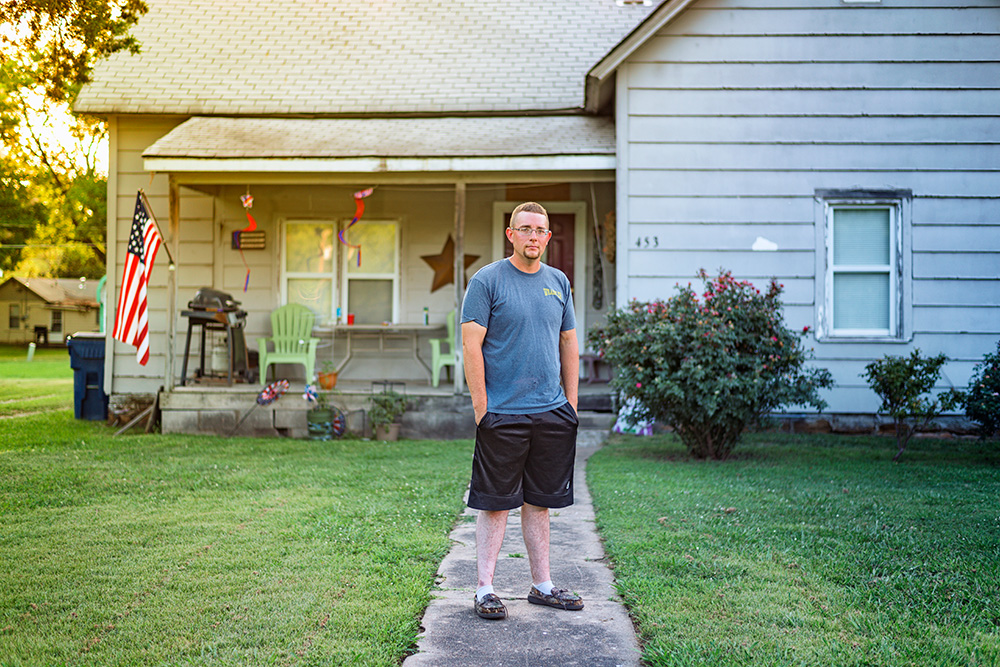 Eddie stands in front of the home he shares with his wife in Oklahoma.